The Andre Design District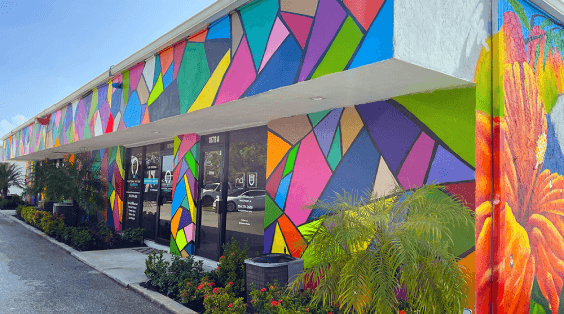 Delray's next popular meeting, pampering, entertaining, innovating and downright delicious destination is closer than you think.
Welcome to The Andre Design District, where local businesses, galleries and eateries come to thrive.
The Andre is located on Congress Avenue, just south of Atlantic Avenue – far enough off the beaten path to avoid the high prices and pretention yet conveniently located within easy striking distance of I-95 and Tri-Rail.
The transformation has begun.
What was an industrial park is attracting entrepreneurs and innovators with the vision to see the potential lurking in this 60,000 square-foot hub of mixed retail and office space.
Together, we see The Andre becoming the place where locals in-the-know bring their friends for a bite or a brew; where they shop for stylish one-of-a-kind looks, where they get a new 'do or a well-deserved massage; the place the locals love.
The Andre is on its way. We hope you will join us for the ride!